Apple novinky: 48. týždeň

Nečítali ste? Tak toto už ani nemusíte čítať! Naštartujte prehrávače, sú tu novinky tohto týždňa.
Páči sa Vám, že robím na tomto podcaste? Chcete, aby ma to bavilo aj naďalej? Musíte ma však podporiť. Neviete ako? Prihláste si na
stránkach môjho podcastu v iTunes,
ale najmä napíšte "review", zakliknite 5 hviezdičiek. Veľmi ma tým potešíte, nemám z toho totiž nič viac ako dobrý pocit, že sa vám to naozaj páči.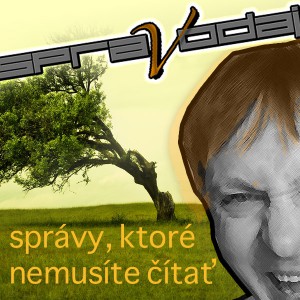 Dodacia lehota najnovšieho iPhonu znova klesla a už iba na jeden týždeň.
V internetovom obchode Apple je už aj jeho nezablokovaná verzia.
iPhone 5 podržal takmer polovičný podiel Apple v smartphonoch na americkom trhu.
Eddy Cue vyhodil Richarda Williamsona šéfa máp v iOS6 a tlačí na pílu v ich vylepšovaní.
Nové iMacy sa začali predávať v piatok.
General Motors ako prvý použije Siri v autách.
iPad stále dominuje tabletom v návštevách webu. iPhone má stále 60percentnú väčšinu v smartphonoch.
Značka Lightning pochádza od Harley-Davidson.
Znova sa hovorí o prechode výroby chipov od Samsungu na TSMC.
Adobe sa vraj chystá uviesť Photoshop CS6 začiatkom decembra.
A stihli vydať iTunes 11. Upgrade sa oplatí.
Tony Fadell v rozhovore pre BBC vyhlásil, že Scott Forstall dostal, čo si zaslúžil.
No a Bob Mansfield predal 20 miliónov v akciách.
Cena: free
Jazyk: English, French, German, JA, KO, , Russian, Spanish

This app is designed for both iPhone and iPad
Photo & Video, Entertainment

(6337 hlasov)
Discover amazing videos and upload your own in the highest quality possible.

Upload and discover gorgeous, ad-free videos in 4K Ultra HD, follow the world's best creators, and fill your feed with amazing stuff each and every day. No time to watch? Save videos for offline viewing. Wanna share on the go? Upload videos in the highest quality possible, right from your iPhone or iPad.

Showcase videos in the highest quality
• Upload videos in 4K Ultra HD
• Rejoice in ad-free playback
• Add videos to your Watch Later queue
• Download videos to watch offline

Easily upload, manage, and share videos
• Upload videos right from your Camera Roll
• Manage your video settings in a snap
• Privately share videos with people you choose
• Access your videos from anywhere


Discover videos and creators you love
• Delight in a fresh batch of Staff Picks, hand-selected by our team and served hot daily
• Follow categories, creators, and more to customize your feed
• Explore the newest mind-melting videos and creators
• Dive into human-curated categories like Animation, Documentary, and beyond

We offer in-app purchases for annual and monthly subscriptions to Vimeo Plus, which includes a 5GB weekly upload quota (up to 250GB per year), advanced privacy features for your videos, and more. Upon confirmation of purchase, the amount will be charged to your iTunes account. You can always review the total price before completing payment.

Depending on your subscription, Vimeo Plus will renew monthly or annually, and pricing will vary by the subscription type and by country. To avoid renewal, you must disable auto-renew at least 24 hours before your subscription ends. You can turn off auto-renew at any time from your iTunes account settings.

For an easy way to edit your videos, download Cameo, our free and insanely powerful video-editing app for iOS. vimeo.com/cameo

Have feedback for us? Vimeo is full of actual humans who'd love to listen. Go to vimeo.com/help/contact to get in touch.

Terms of Service: https://vimeo.com/terms
Privacy Policy: https://vimeo.com/privacy
Posledná aktualizácia: 29.03.2011